We are pleased to announce our newest addition in musical offerings in our homes. Derek Luscutoff has been a performer all his life--as a concert pianist; a musical theatre singer/dancer/actor; and a community entertainer. He is a proud alumnus of UC Berkeley. At Raksha, he performs from the Great American Songbook, Broadway, Variety Shows and Classical Piano. Our residents are engaged, happy and participate openly when Derek performs. What a great addition he is to our Raksha family!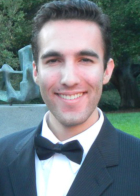 Betsy Stern is a native of Berkeley California, and grew up performing with her dad, a pianist and composer, who left her with a huge repertoire of music from the 1890s through the 1950s. She started entertaining in the senior community when she was a child. At 16 she was accepted at the San Francisco Conservatory of Music and Mills College. She went to Mills, where she completed an internship in music therapy, and then went on to graduate from UC Berkeley. She sings and plays guitar and double bass. In addition to her solo work, she plays in several bands in the Bay Area and has a group based in Paris. She also has a special program with which she tours to introduce very young children to music. She loves working with seniors, as their love of music is so great and their participation so wonderful.


LAURA & ANTON
FRENCH CHANSON/JAZZ STANDARDS/ROMANTIC ORIGINALS
Falling leaves in Paris skies and porcelain dolls that come to life are just a few of the enchanting notions you'll find in the vast and enigmatic daydreams of Anton & Laura. Whether serenading with French chansons like "La Vie En Rose" and "Sous le Ciel de Paris" or entrancing with their own creative originals, Laura and Anton will invariably bring a perfect addition of charm and class to any event or occasion.