Our Vision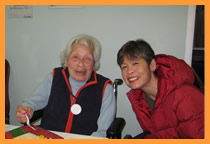 "Do something for somebody everyday for which you do not get paid."
-Albert Schweitzer Great
We are the leaders in the Residential Care Facility for the elderly industry transforming their golden years to a better living across America. We strive everyday to provide the best in quality assistance. We are proud to have the right team of professional caregivers and together, we work to provide excellence.
Our Mission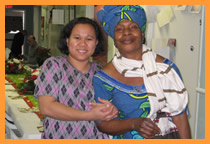 "Life is not always fair, but a little help can make a difference. "
-Chamunda Swamiji
To make our residents feel that they are the most important people in this world and deserve the best because to us--they are!! We accomplish this by delivering exceptional service, going the extra mile and doing whatever it takes to go above and beyond our residents and families' expectations.
Our Team
"The fragrance of goodness abides when you have been in the presence of someone who has love for all; you will take home with you a little of the person's kindness and patience-- just as the smell of roses remains in a room long after the flowers are gone."
-Shalini Poonam Bhutani
We work with case managers, physical, occupational, and speech therapists in order to provide the best approach for care. Level of care is determined after pre-placement is complete. If you wish to know more about us and our home-like facilities, please send us a message today to inquire. Our team will be more than willing to provide you the right level of assistance.