Shalini Poonam Bhutani
President and CEO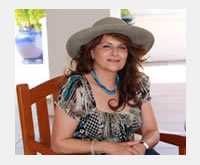 Shalini is the Founder of Raksha Care Homes. Her passion for elder care is deeply rooted from childhood where her value for elder care and responsibility first developed. "A warm smile is testimony of a generous nature." The principles upon which Raksha Care Homes is established are the Gita Philosophy of Life -- where thought, word, and action must be synchronized to achieve a good business. Compassion, dignity, and mutual respect are the pillars upon which Raksha stands; and are truly what set apart these care homes as a unique model in assisted living. Shalini has a strong belief that hardwork is compounded interest in the bank. The rewards build faster. "A lot of people want shortcuts--I find the best shortcut is the long way, which is basically two words, Work-Hard. If you work more hours than somebody else, during those hours you learn more about your craft. That will make you more efficient, more able, even happier.
Shalini is licensed by the California Department of Social Services as a Residential Care Facility for the Elderly Administrator, and is past President of Nargis Dutt Cancer Foundation-a global cancer foundation which aids in the diagnosis and treatment of cancer in the third world. She works in the slum areas of India, helps to empower women for the non-profit organization, Asha, and has to her credit tremendous volunteer hours in hospitals.
Nalini Bhutani
Chief Financial Officer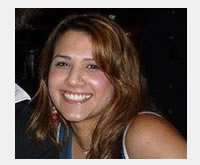 Nalini is a graduate of the University of California at Santa Cruz and holds a dual Bachelors of Arts degree in Business Management Economics and Law. She is currently pursuing a Masters in Aging Services Management. In July 2004, she helped found Raksha Care Homes with the intention of creating a model to improve elder care. Since Raksha's inception, Nalini has been defining greater standards in elder living and supporting the implementation of these principles in each Raksha Care community. In addition to her advocacy work for elders, Nalini contributes her time to several community health causes. In her spare time, she especially enjoys spending time with her younger sister and exploring new restaurants.



Bhumi Bhutani Jampa
Chief Operating Officer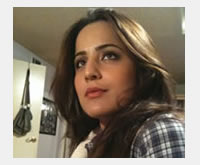 Bhumi is a graduate of the University of California at Berkeley and holds a Masters in Health Policy from the London School of Economics and Political Science. She currently oversees Raksha's communities and new developments. Bhumi's accomplishments include managing health programs and pharmaceutical contracts for the State of California's Department of Public Health and for the Department of General Services. Bhumi has significantly contributed to other noteworthy organizations including The United Nations Economic Commission for Europe, (UNECE), where she analyzed aging programs and policies and Genentech/Roche Pharmaceuticals. Bhumi enjoys her family time, weekend getaways, and cooking.